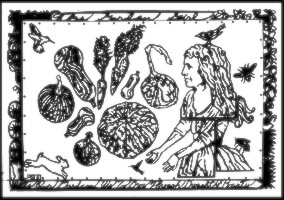 P E R S O N A L
Mj Viano Crowe creates mixed media installations that often incorporate clothing as art, large-scale photographic assemblages, light box shrines, artist books, intricate paper cuts and mixed media paintings. Her work has been exhibited and published nationally, and was the subject of a feature article in Popular Photography in 1992. Included in numerous private and museum collections, including the Polaroid International Collection and the Bibliothèque Nationale in Paris, Viano Crowe received a 1995 National Endowment for the Arts in Photography, and a Massachusetts Artists Foundation Fellowship in 1987.
Featured regionally in "Pretty Sweet: The Sentimental Image in Contemporary Art" at the DeCordova Museum in 2005, Viano Crowe has exhibited nationally at the Southeast Museum of Photography in Florida; Artemesia Gallery in Chicago and at Light Impressions in San Francisco. Internationally, her work has been shown in exhibitions in Lithuania, and in venues in Belgium and France.
Viano Crowe's work is featured in books that include, "Step-by-Step, A Guide to Building Pictures"; "Altered Books & Collaborative Journals" by Rockport Publishers; "Writing on the Body: Feminist's Theory", Columbia University Press; and is included in Editions I & II of the "Complete Book of Alternative Processes", Delmar Publishers.
Maryjean received a BA in Art Education from Massachusetts College of Art and a MFA in Photography from the Rhode Island School of Design. Originally from the Boston area, she now lives and works in Belfast, Maine.
IMAGE: The Garden Girl, Paper Cuts Gallery